Sketch Sessions start on June 25, 2022
Sketch Sessions is a community-focused arts group where artists can come together to share and grow. It's open to everyone, panel one members and non-members, because we believe that art and art-making should be accessible to everyone. 
Technical Skills Growth:
Through a mix of local in-person meetings and online events, artists can gather to skill-share in a range of settings. Wherever we go, there's always something useful to take away – we encourage sketch session artists to create personal art goals, try new things and support their peers. Participants will be asked to try new formats and mediums including zines, artist trading cards, four-panel comics and more. 
Next event: Art Al Fresco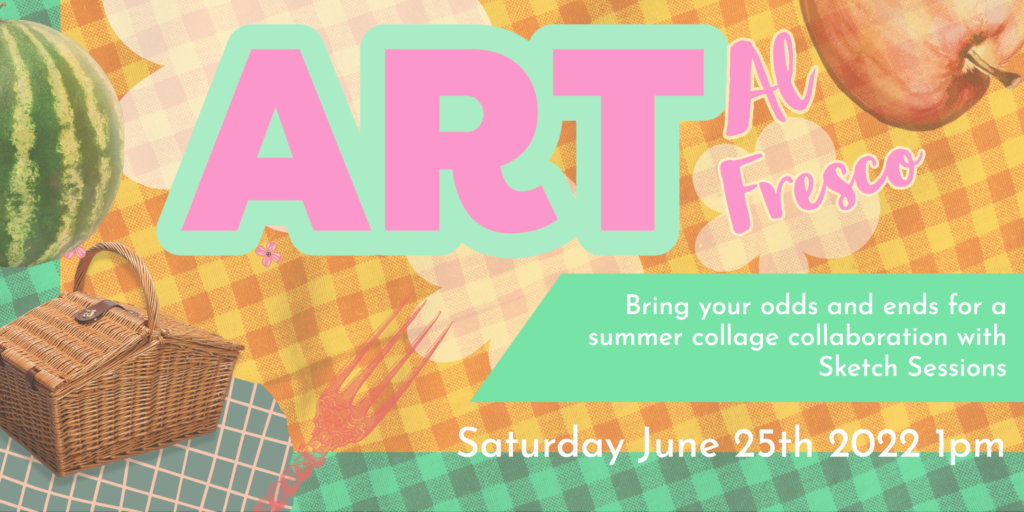 Join the Sketch Session team as we collaborate on collages – it's time to stretch our brains and shake off the creative dust, all whilst enjoying the great outdoors. Bring your old magazines, cutting tools and glue because we are gonna get crafty. (Limited supplies will be provided)
This is what we normally call 'the mash up' monthly event where we get a little weird to keep our brains good and stretchy. There would usually be a second 'normal' sketch session event much more focused on training the eye for drawing.