The Panel One Comic Creator Festival
Table registration is now open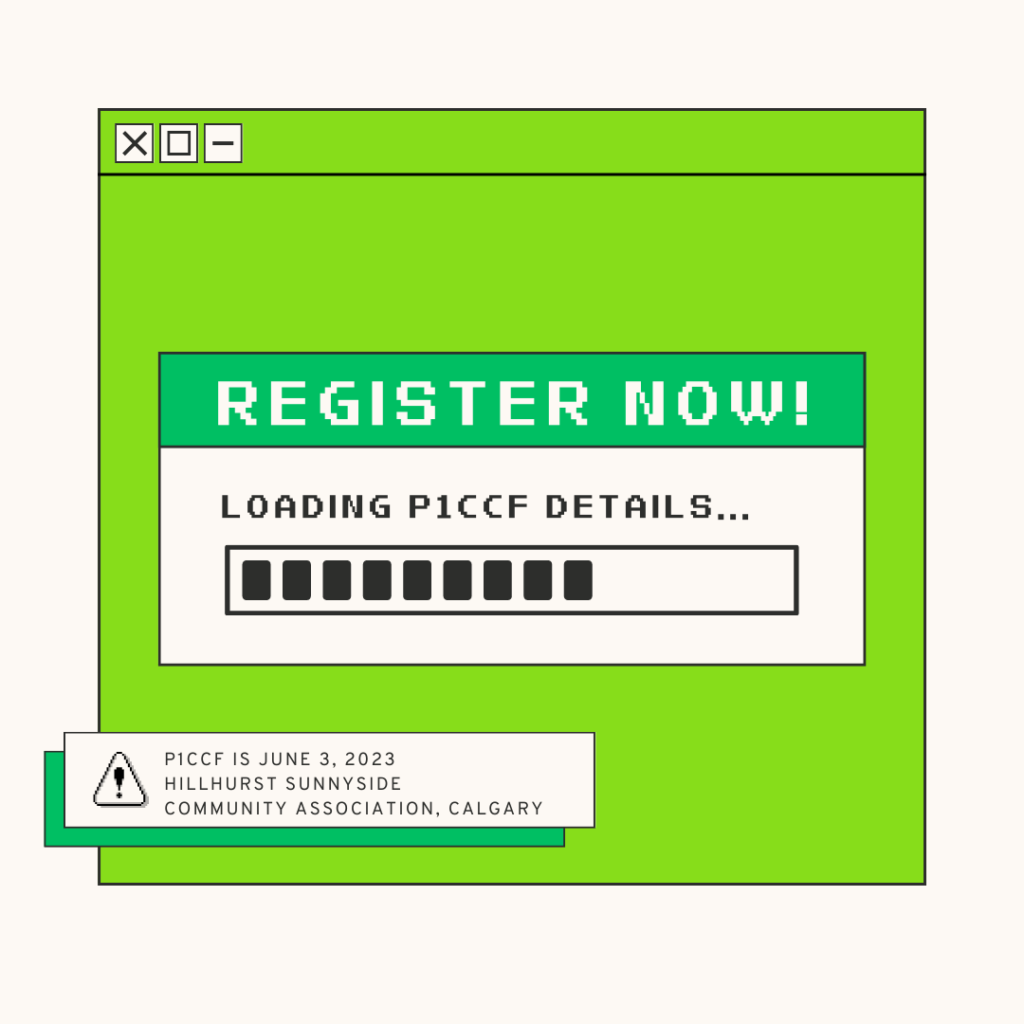 We are excited to share that table registration for the 5th-anniversary Panel One Comic Creator Festival is now open!
The 2023 Panel One Comic Creator Festival details:
Date: Saturday, June 3, 2023
Show Hours: 11 am – 6 pm
Location: Hillhurst Sunnyside Community Association
1320 5th Avenue NW, Calgary
We can't wait to have you at the festival!
What you need to know about tabling at P1CCF
You must be a Panel One Member to table at P1CCF
Don't worry, membership is free and open to all Canadian* comic creators. You can sign up as a member and register for your table simultaneously. Sign up now>>
The tables are $60.
Payment for your table is due before the festival, not due the day of registration.
Payment instructions will be provided in your confirmation email.
#P1CCF is about featuring your original work.
The Festival is a space for your original work in comics and sequential art. You can sell comics, zines, books, prints, buttons, mugs, bags, T-shirts, stickers, etc. from that original work. If you created it and you own it, you can sell it.
You may not display or sell fan art of licensed property at the Festival. An exception to this rule is if you have worked on a licensed property as a writer, an artist, a letterer, etc. or you have a private commission.
We focus on diversity, inclusion and safety.
Panel One Comics Society is dedicated to providing a safe and fun environment for everyone, regardless of gender, gender identity and expression, sexual orientation, ability, physical appearance, body size, race, age, or religion. We do not tolerate harassment of vendors or attendees in any form.
*Canadian = living or lived in Canada. 
What is the Panel One Comic Creator Festival?
Discover local comic book creators from your community!
The Panel One Comic Creator Festival is an annual event celebrating local comic creators. With over 50 different comic creators tabling you can uncover your new favourite comic series and meet the Canadian artists and writers who create them.