Sketch Session: Little Goods Zine Making & Swap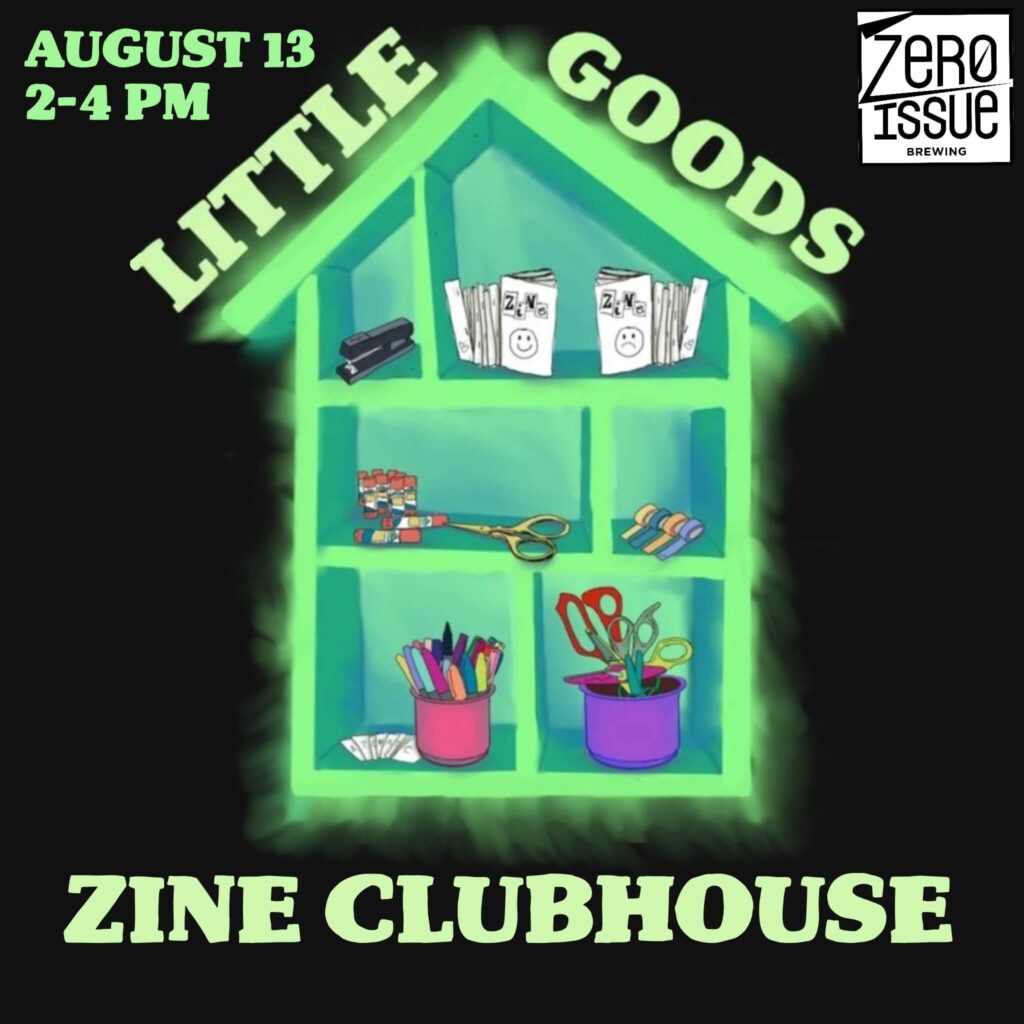 Sketch Session: Little Goods Zine Making & Swap
Time: 2 – 4 pm
Date: Sunday, August 13, 2023
Venue: Zero Issue Brewing 4210 12 St NE, Calgary, AB T2E 6K9
Join us for a zine-making workshop and swap! Discover the joy of self-expression through zines – small, handmade publications bursting with creativity. Learn the art of collage, drawing, and storytelling as we guide you through the process of crafting your own unique zine. Dive into a world of DIY publishing and connect with fellow creators at our zine swap, where you can share and trade your creations. No prior experience is necessary, just bring your imagination and leave with a pocket-sized masterpiece.
About Zero Issue Brewing
Zero Issue is Calgary's favourite nerdy brewery! Their art is comic inspired, their beer names are nerdy and they've surrounded themselves with great people who will debate exactly how Squirrel Girl defeated Galactus.
https://www.zeroissuebeer.com/
What to bring to a sketch session
Bring what sparks your creativity!
For those who are rocking traditional:
Paper
Pens, pencils, erasers and a bold pop of colour
Collage materials (magazine cut-outs, glue, scissors)
Scissors
Some limited supplies will be available for those joining us!
Tickets: https://www.eventbrite.ca/e/sketch-sessions-little-goods-zine-making-swap-tickets-672722459987?aff=oddtdtcreator