Sketch Session: Canned Conversation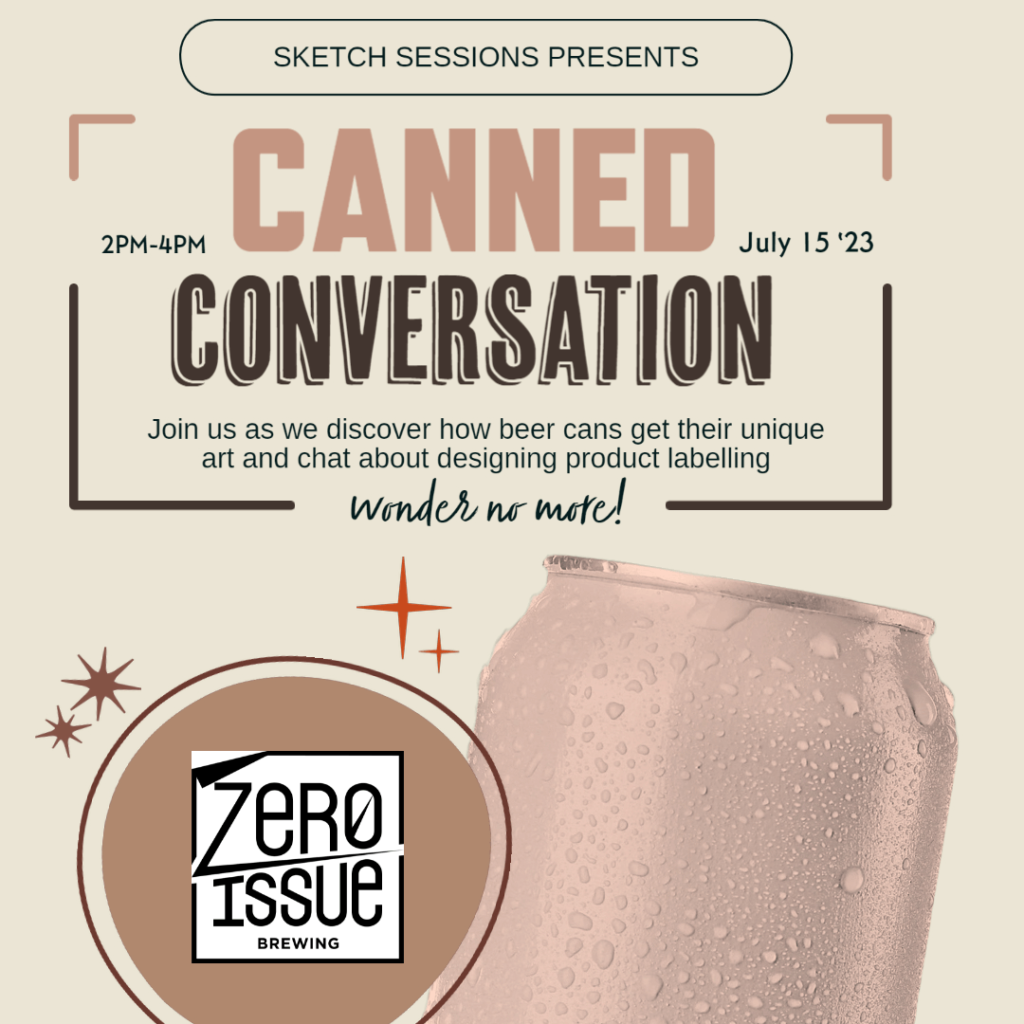 Sketch Session: Canned Conversation
Time: 2 – 4 pm
Date: Saturday, July 15, 2023Venue: Zero Issue Brewing
4210 12 St NE, Calgary, AB T2E 6K9
Join us for a unique sketch session with our friends from Zero Issue Brewing!
Discover the captivating world of designing art for beer cans and product labelling. Learn from industry experts as they reveal the creative process behind crafting eye-catching designs that entice beer enthusiasts. Unleash your artistic side while sipping delicious brews and gain insights into the intricate details that make beer cans stand out on the shelves. Whether you're a seasoned artist or just starting your creative journey, this event promises a fun and informative experience. Don't miss out on this inspiring fusion of art and beer!
Tickets: https://www.eventbrite.ca/e/sketch-session-canned-conversations-tickets-672711366807

About Zero Issue Brewing
Zero Issue is Calgary's favourite nerdy brewery! Their art is comic-inspired, their beer names are nerdy and they've surrounded themselves with great people who will debate exactly how Squirrel Girl defeated Galactus.
Zero Issue Brewing officially launched on July 1, 2017, and is serving up many great beers. Join them for a pint in our taproom – they'd love to see you!