The Panel One Comic Creator Festival
Saturday, October 1, 2022 | 11 am – 6 pm
Hillhurst Sunnyside Community Association | 1320 5 Ave NW, Calgary, AB T2N 0S2
Entry by cash donation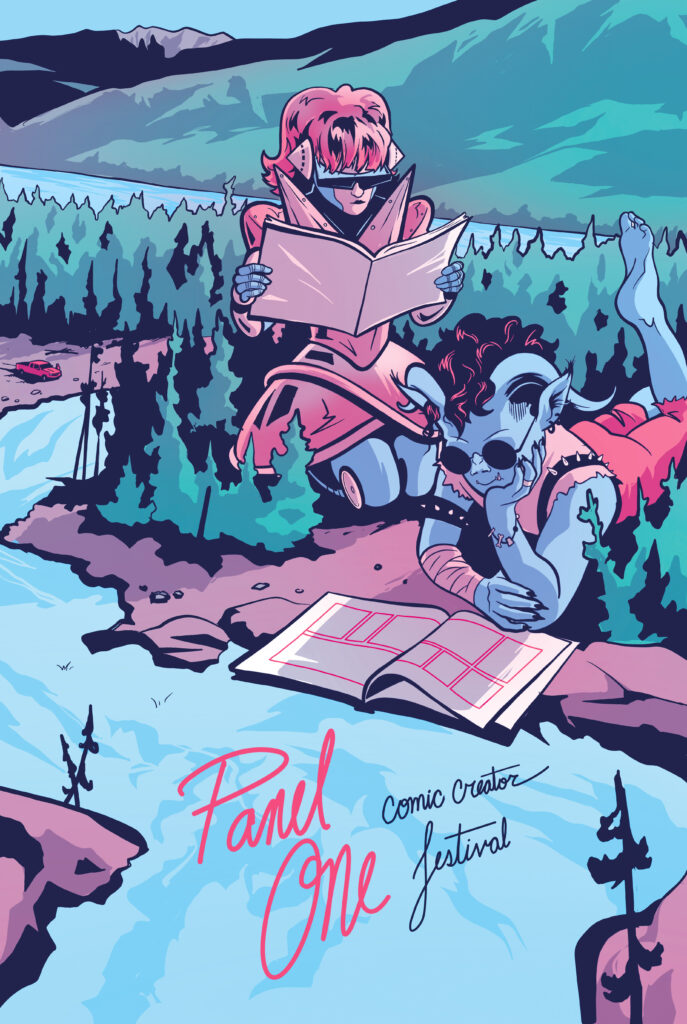 Discover local comic book creators from your community!
The Panel One Comic Creator Festival is an annual event celebrating local comic creators. With over 50 different comic creators tabling, you can uncover your new favourite comic series and meet the Canadian artists and writers who create them.
This event is great for the whole family!
What is the Panel One Comic Creator Festival?
The festival was created in 2016 to put a spotlight on original work
from local Canadian comic book creators and graphic storytellers. The festival is a chance for creators to connect with one another and the Calgary comics community.
The creators tabling at Panel One Comic Creator Festival
Aaron Navrady
Achiru Wong
Allblack Studios
Andrew Howell
Anna Kinderwater
Beth Wagner
Bo Wang
Bryce Visser
Caleb Hildenbrandt 
Cam Hayden 
Catherine Dubois
Chad Colpitts
Charlotte Marshall
Chris Naish
Corey Lansdell
Courtney Loberg
Crash Reynolds


Dave Keller
Elaine Will
Gord Cummings
Hunter Murray
Inaki Azpiazu
Irenwill Shi
James Belford
Jillian Fleck
Jillian Dolan
Jon Moretta
Karen Mills
Kat Simmers 
Kate Larking
Laurie Cunningham
Matt Drawberry
Marc Michaud
Maria Gonzalez Curia


Mark Allard-Will
Michael McAdam
Mouse Brown
Nick Johnson
Nicole Gruszecki
Perry Parker
Rachelle Ymay Skilling 
Shea Proulx
Sho Uehara
Spenser Wain
Stacy Bru
Steven Rosia
Tamiko Masters
Tilted Windmill Healing Centre
Trevor Gieske
Zach Schuster
Meet our official festival media partner
There is still a chance to table!
What you need to know about tabling.
Tables are $60.
Payment for your table is due on September 2, 2022, not due the day of registration.
Payment instructions will be provided in your confirmation email.
#P1CCF is about featuring your original work.
The Festival is a space for your original work in comics and sequential art. You can sell comics, zines, books, prints, buttons, mugs, bags, T-shirts, stickers, etc. from that original work. If you created it and you own it, you can sell it.
You may not display or sell fan art of licensed property at the Festival. An exception to this rule is if you have worked on a licensed property as a writer, an artist, letterer, etc. or if you have a private commision.
We focus on diversity, inclusion and safety.
Panel One Comics Society is dedicated to providing a safe and fun environment for everyone, regardless of gender, gender identity and expression, sexual orientation, ability, physical appearance, body size, race, age, or religion. We do not tolerate harassment of vendors or attendees in any form.