Welcome to Sketch Sessions
Sketch Sessions is a community-focused arts group where artists can come together to share and grow. It's open to everyone, panel one members and non-members, because we believe that art and art-making should be accessible to everyone. 
Technical Skills Growth:
Through a mix of local in-person meetings and online events, artists can gather to skill-share in a range of settings. Wherever we go, there's always something useful to take away – we encourage sketch session artists to create personal art goals, try new things and support their peers. Participants will be asked to try new formats and mediums including zines, artist trading cards, four-panel comics and more. 
Hybrid Approach:
On-site field trips range from days at the Calgary Zoo taking reference photos and sketching live animals, to inventorying colour palettes in some of Calgary's wonderful outdoor gardens and parks. Life drawing is encouraged. Online meetings are opportunities to refine fundamental art skills and broaden horizons.
On occasion sketch sessions may provide the opportunity for artists to showcase their work in print or online formats.
If you are unable to bring your own supplies to Sketch Sessions, please let us know through our contact information at the bottom of the page and we will do our best to supply you with materials.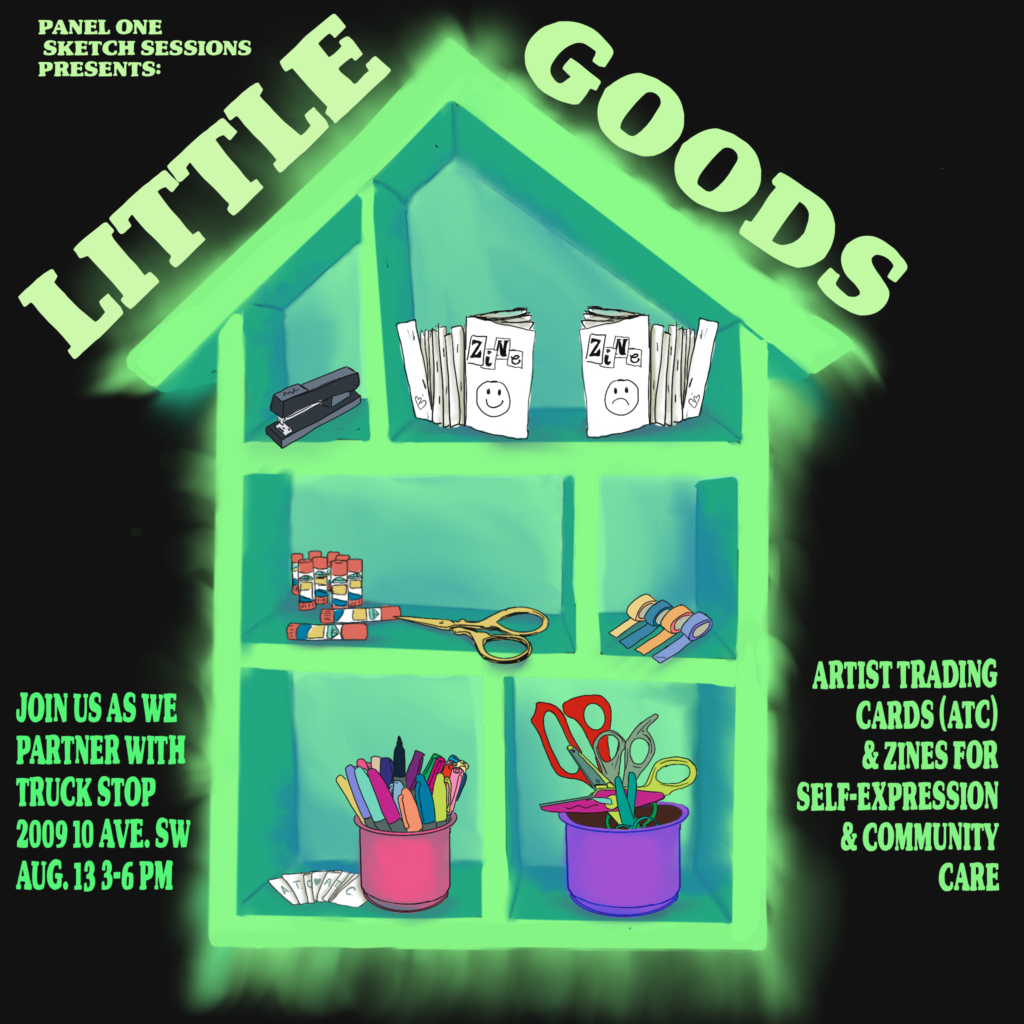 Little Goods | August 13 | 3 - 6pm | Truck Contemporary Art Calgary
Give a Little, Get a Little: Artist Trading Cards (ATC) and Zine for Self Expression and Community Care.
This unique Sketch Session is in partnership with TRUCK STOP and focuses on the making of either a zine or ATC. We support everyone in their artistic practice at any stage of their growth. We encourage people to leave their creations on our "Little Goods" shelf and to take one left behind from another artist. In this way, we can create connections in our community. Sometimes you may only have a little to give of yourself, other times you have more but you give what you can and take what you need.
While we highly encourage registeration, this is a drop in session.
Into the Contemporary Inuk | August 25 | 6 - 8 pm | Virtual
Take a frozen fresh five as a break from the summer heat to explore the virtual galleries showcasing contemporary Inuit art. Hosted online, join us as we study the textures, colours and forms from the tundra-adjacent. 
Photo from: https://www.flickr.com/photos/156109084@N08/48875588218/in/album-72157711276933387/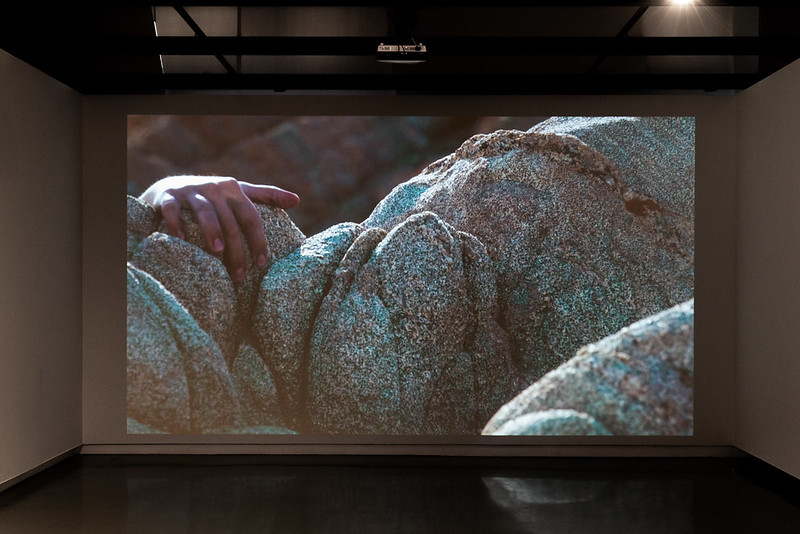 Sketch Sessions gathers at a place called Moh'kinsstis, a Blackfoot word that means "elbow." The word describes the landscape of what is now known as Calgary, an area where the Elbow River meets the Bow River.In the spirit of respect and truth we acknowledge and honor Moh'kinsstis, and recognize the traditional territories and oral practices of the Blackfoot people, the Nakota people of the Stoney Nation, the Beaver people of the Tsuu'tina nation and the Metis nation of Alberta region three and finally, we acknowledge all people who make their homes in the treaty 7 territory of Southern Alberta.
We would love to hear from you! 
If you have questions, have ideas for future events or would like to plan a Sketch Session, email Jillian Dolan and Nicole Gruszecki today! 
sketch.sessions@panelone.ca
Sketch Sessions are run by Jillian Dolan and Nicole Gruszecki.